Dispatcher supports you with
your transformation.
Thanks to its extensive experience in customer site deployments, Dispatcher has a proven methodology and a comprehensive suite of services, enabling streamlined, accelerated implementation of the platform in the field.
Support tailored to your organisation
.
Dispatcher, much more than a planning platform
.
We provide all the support you need to implement the planning tool and modernise your business processes. Project managers with expertise in your sector will help you set up the platform within your organisation. Meanwhile, operational staff will have access to a wide range of helpful resources.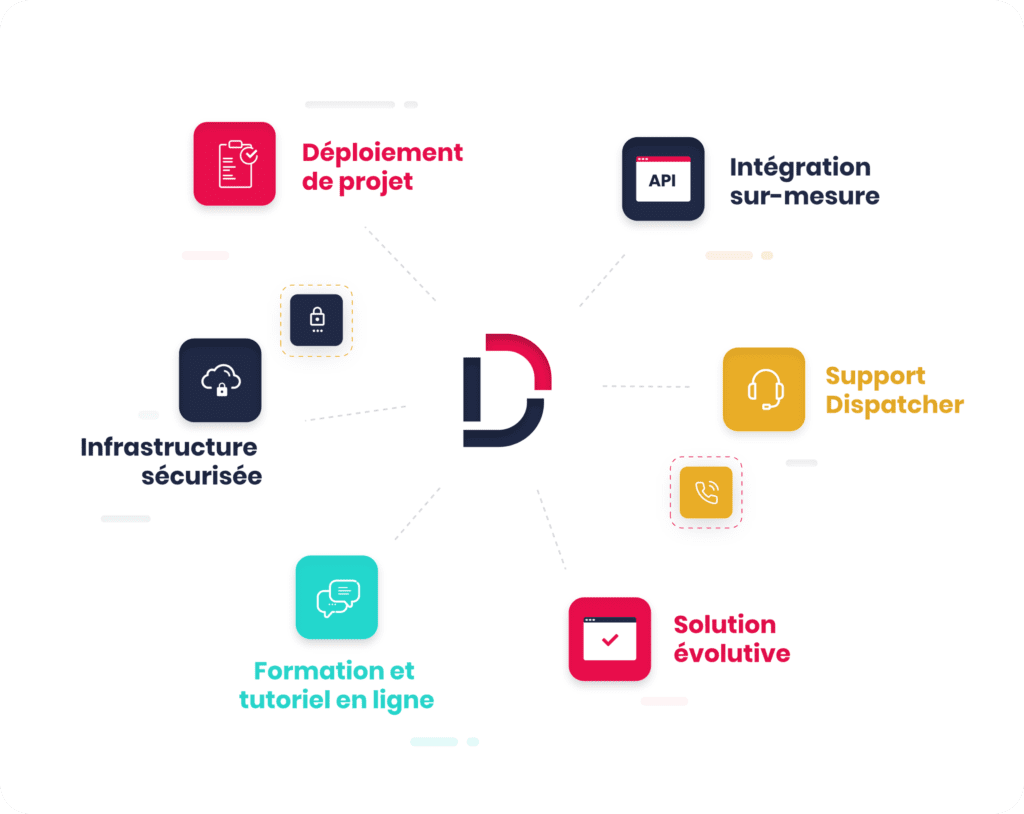 We know that change can be stressful. We strive to support and assist all our customers with their change management.
Together, we identify the areas you wish to improve, then we develop a strategy to allow change to take place under optimal conditions.
✓ An over-the-phone project qualification meeting
with a project manager (task
,
skills,
and equipment scoping)
✓ Data is imported
to the platform upstream, so that your platform is ready to use during training
✓
Creation of a
complete frame of reference
✓ Configuration
of user profiles
(user rights,
scope of visibility and profiles)
Training and tutorial online
At Dispatcher, we are keen advocates of hands-on training, ensuring that everyone can get to grips with the tool. We favour face-to-face training directly on your premises. By the end of the training course, you will have taken ownership of the tool and will be able to plan out your work sites. Planning will be easy from now on.
✓ Choose to receive your training in person or remotely, over one or several sessions (depending on project size and user profiles)
✓ Check out our Online Help Centre featuring explanatory videos, FAQs, and articles The Centre
is updated as the platform changes.
✓ Receive news about our product updates directly via our Newsletter
Cyber-crime and data leakage are issues we place at the heart of our development. The system uses the Secure Sockets Layer (SSL) protocol, which ensures online data security.
✓ Your data belongs to you and we will never sell it to third parties: everything is strictly personal and confidential
✓ All your data is encrypted and backed up
✓ You can retrieve a certain amount of it via Excel or PDF export, directly from your Dispatcher portal
Proactive customer support
Working closely with our customers, we have set up a support service contactable by email or phone five days a week from 9.00 a.m. to 6.00 p.m.
We're here to listen to your issues and requirements.
✓ The support service is located on our premises in Paris, France
✓ The responsiveness of our team is confirmed by our customers
✓ Our site and product expertise is guaranteed to meet your needs
A constantly changing
solution
Dispatcher is constantly changing with you
. Features are updated to ensure the solution meets your every need.
✓ We alert you to new developments via Newsletters and on our Help Centre website
✓ All feedback is carefully considered by our teams and integrated into our updates
✓ A product roadmap is available so you can see our latest developments and the amount of work carried out by our technical team
Do you have an integration project?
The tool is at the cutting-edge of technology, and a robust, standardised, and scalable API catalogue is available for data recovery (fee applies). For this purpose, we have a team in charge of creating input connectors.
We also have input and output keys to allow you, if necessary, to add or retrieve data from the platform to your software. We offer read and write access to your database information by means of dedicated APIs.
Every integration is a different project. Each integration is treated as a separate project, scoped by our team and following a structured process. We have already had the opportunity to create interfaces with the following software:
Integrations & Market Place

Zapier is an automation and integration platform for cloud software.
Zapier works across more than 5000 apps.
A Dispatcher integration is available within Zapier marketplace.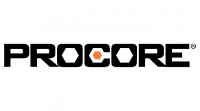 Procore is a construction management platform.
A Dispatcher integration is available within Procore marketplace.
Our team is ready for you.