The Cloud platform where digital technology and
human resources live in harmony.

Complement your HRIS tool with our system, to harmonise and unify your operations.
The platform offers multiple functions for optimising your organisation.

Our tailor-made solutions for meeting
the challenges of the HR function.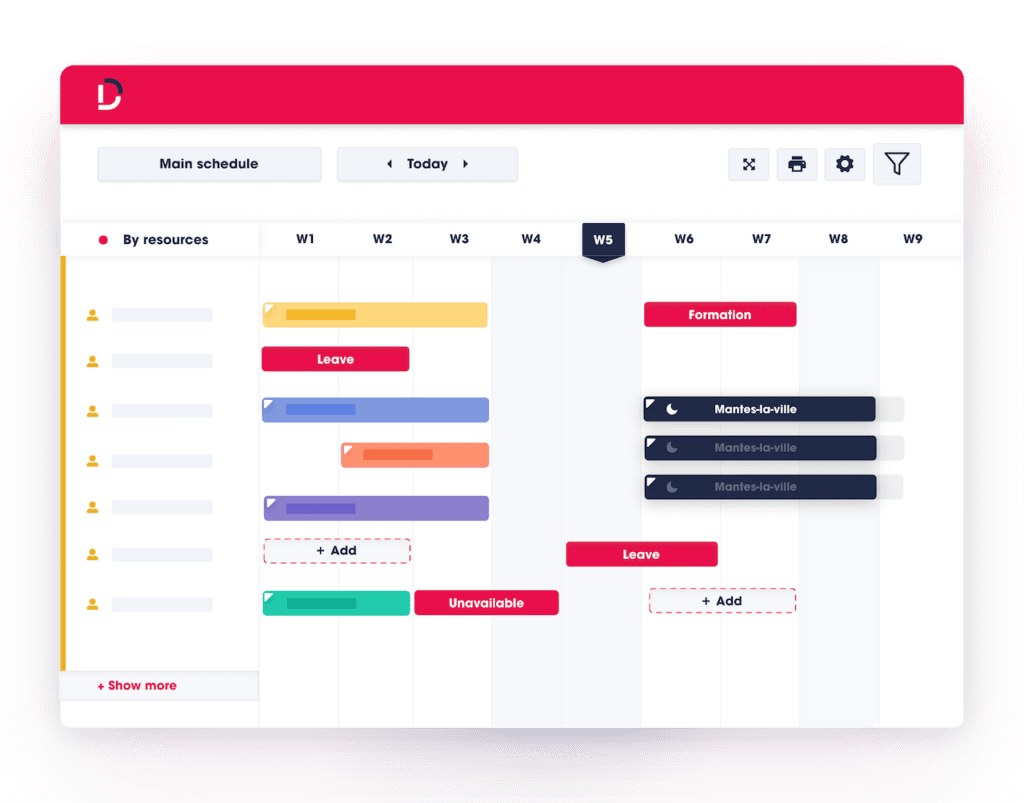 ✓ Schedule multiple staff members with a collaborative approach
✓ Centralise all your information on a single platform
✓ Access key business information quickly and intuitively
✓ Better anticipate activity and production peaks
Certification management.
✓ Track the certifications of your staff and material resources on a single platform
✓ Consult certifications on a dedicated screen or in your resource records
✓ Receive alerts when a certification has expired or is soon to expire
✓ Easily renew certifications and link directly to unavailabilities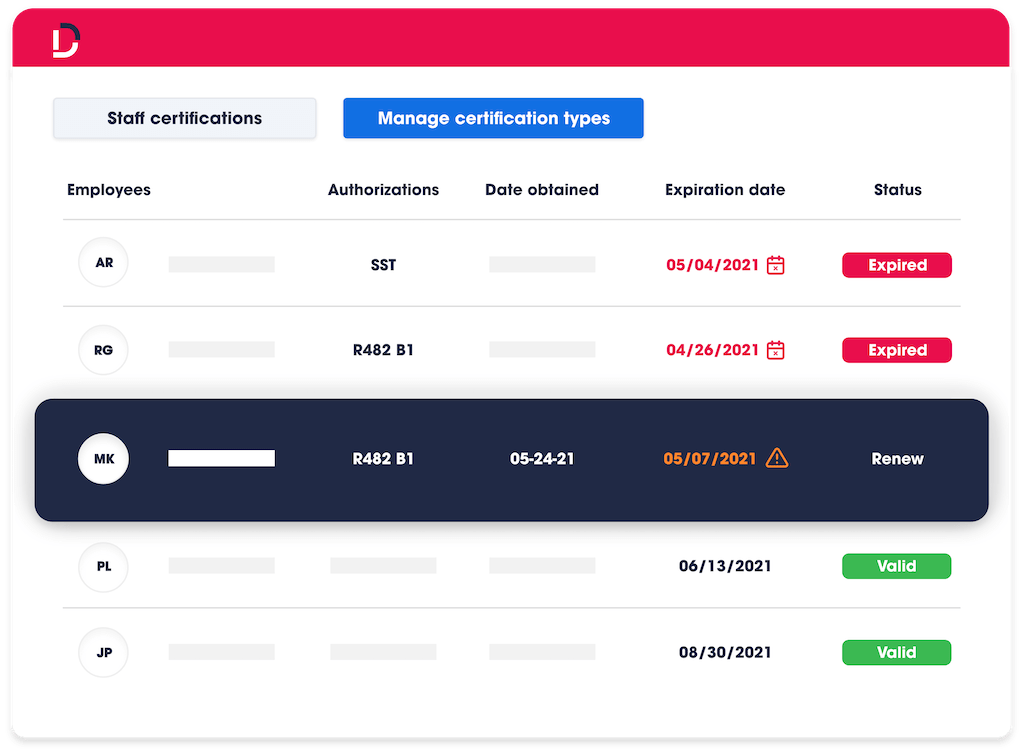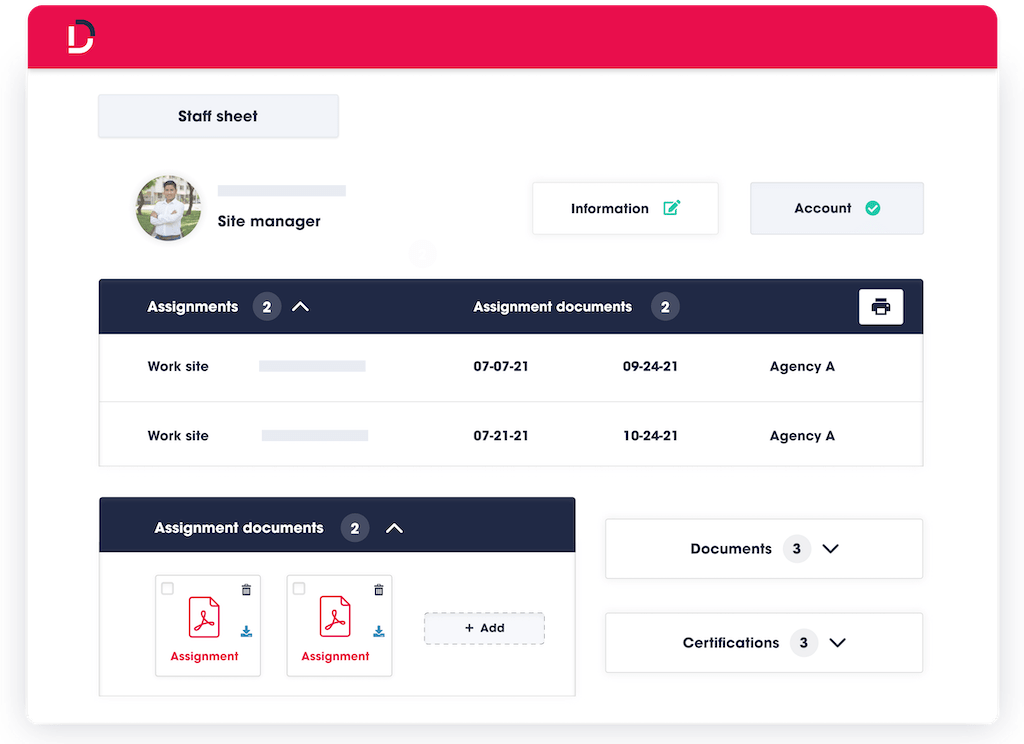 Enhanced staff management
.
✓ Use enhanced staff records

✓ Benefit from improved skills management (forecasting, staffing management by skills and employment pool)

✓ View your information via the platform in real time at any moment

✓ Assign the right person to the right place, close to the work site
✓ Use a planning tool dedicated to managing absences

✓ Standardise your operating and absence schedules and save time in your planning procedures

✓ Access your resource availabilities and unavailabilities with one click


✓ Easily find key workforce planning details: Resource type / Start date / End date / Absence type / Absence status / Comments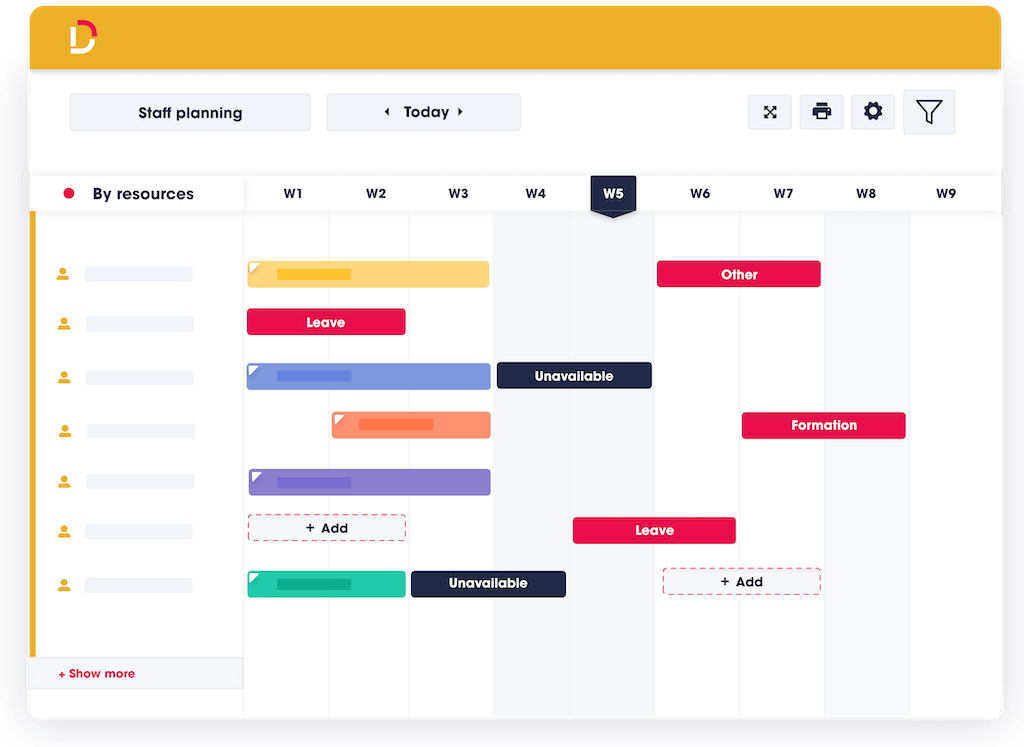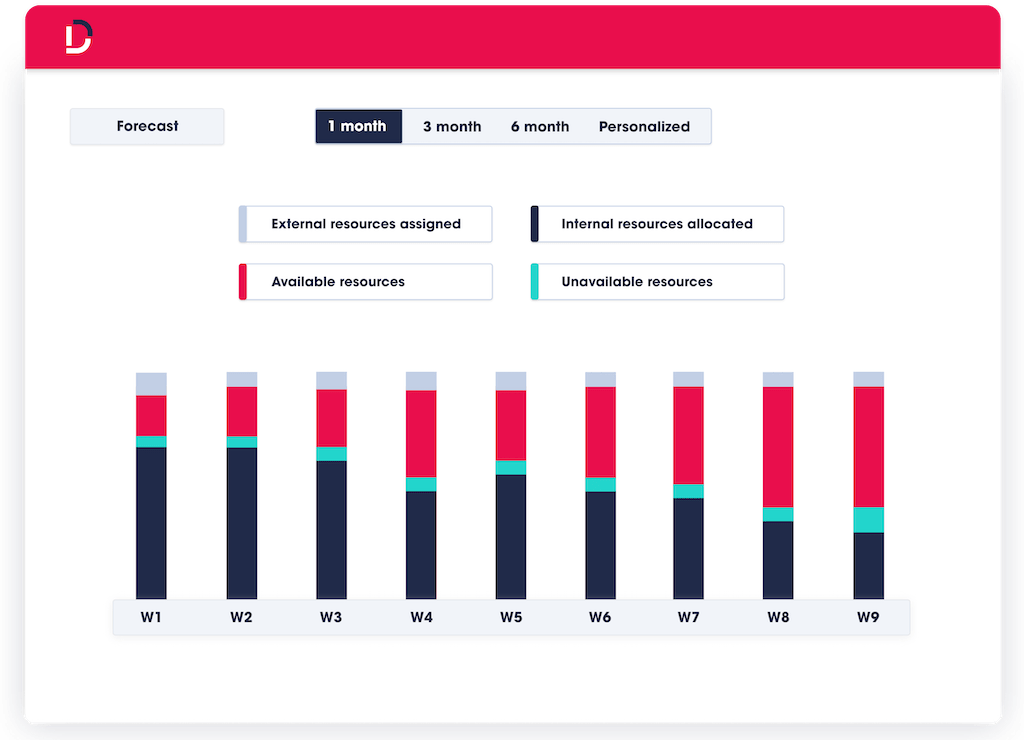 ✓ Generate data on a secure and reliable platform and create consolidated reports

✓ Translate data into a sound business strategy, based on your resource activity

✓ Quickly view key information about your activity

✓ Create intuitive graphs and analyses
Start resource planning now!
Plan ahead
and you'll never look back.