Simplified absence management for your resources.
Schedule training and absences for your workers and teams. Transparency will be assured.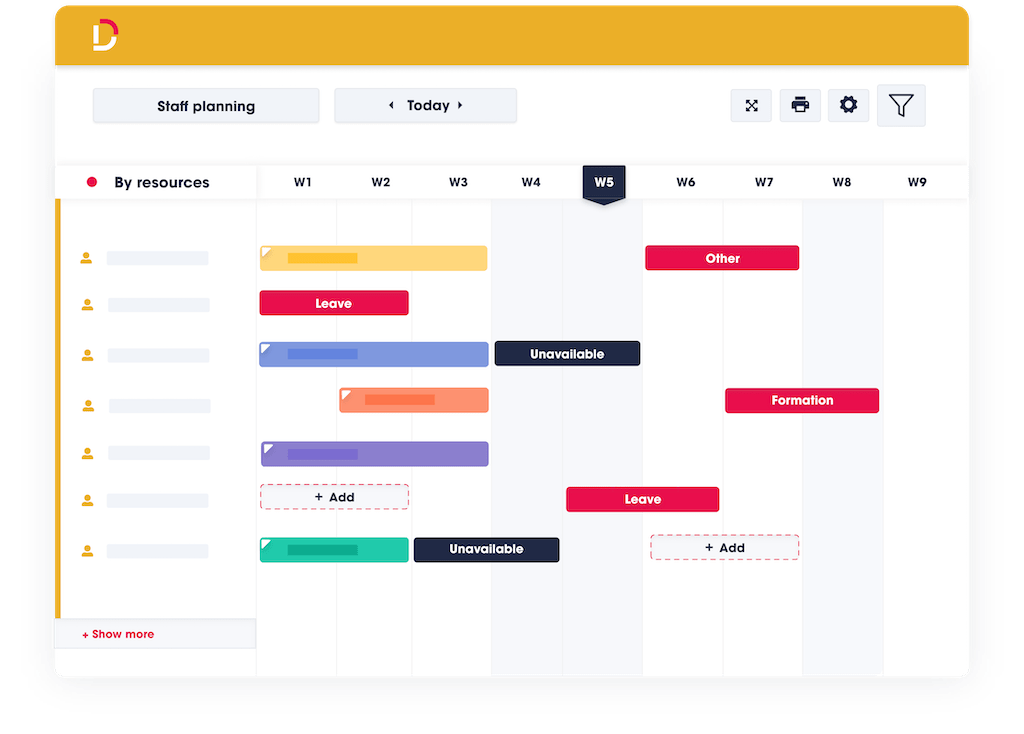 Digitise your absence and leave management, and reduce time spent on this task
.
Forget endless processing in Excel, involving lost time and incorrect entries. Entirely eliminate errors related to the manual processing of absences and leave.
Finally, control and manage employee absences quickly and intuitively, and rapidly reschedule your human resource needs.
Quickly view the workforce present within your organisation on a day-to-day basis. Via a simple planning system, significant gains in HR productivity and absence traceability can be achieved.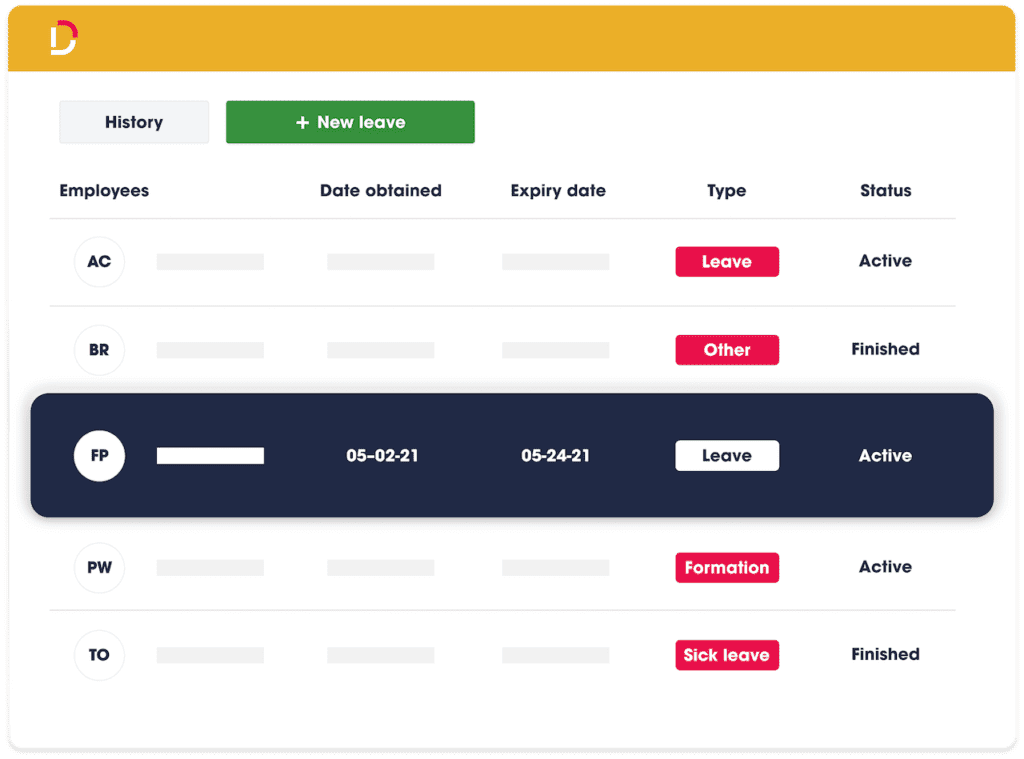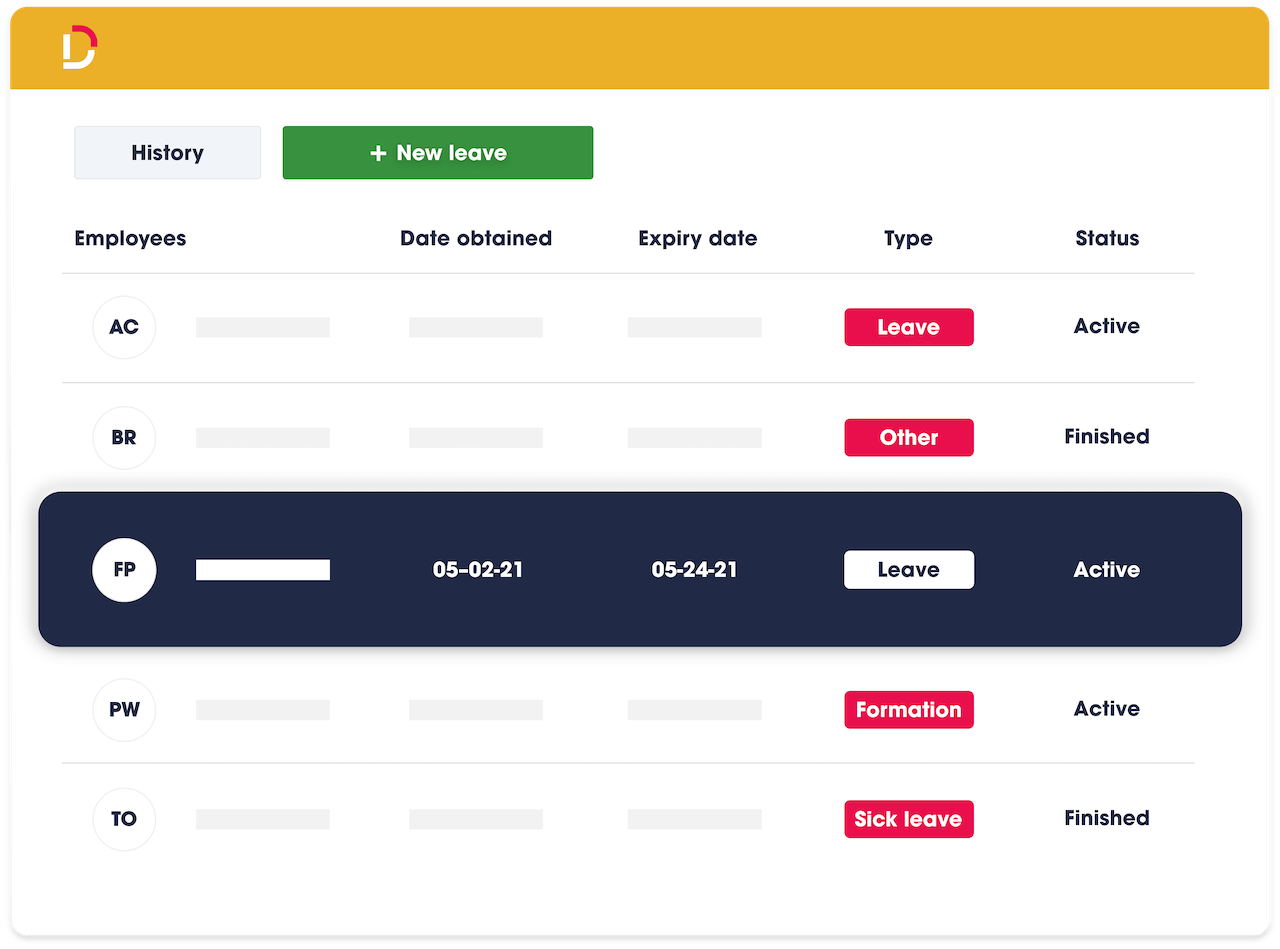 Simplified management of absences and leave
.
Access a screen dedicated to absences, for simple planning. You will have an overview of the absence schedule for all your staff members.

Via your available staff list, quickly view current and previous unavailabilities.
Knowledge of absences and leave will improve the efficiency of your HR department. With Dispatcher, everything is centralised and clear. You save time, and information is shared between all relevant stakeholders in your company.
Find out more about the planning
software and how to use it
Other features to discover
.
Start resource planning now!
Organise and schedule
your staff with one click.