The public works sector is modernising, and so are those Thursday meetings.
In the field or at your agencies, you can easily optimise and plan out your resources.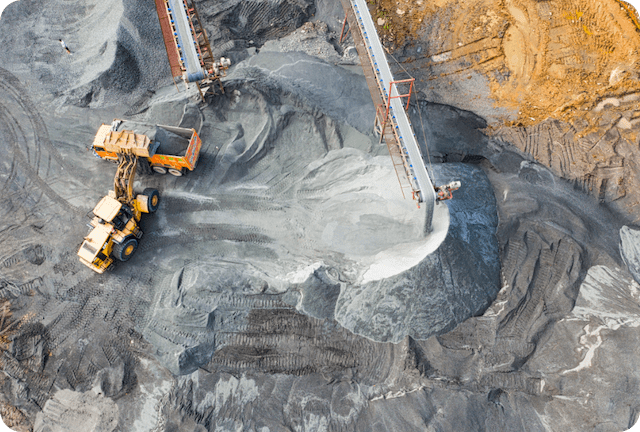 Our mission: to respond effectively to
these 3 key issues in this sector!
The sector is modernizing,
so are Thursday meetings!
Resource planning is a time-consuming activity and not always obvious. This is why digital planning plays an essential role in the management of deadlines and resources allocated on construction sites.

Understanding resource requirements before your meetings saves valuable time, but also to place the right person in the right place.
Communication between the field and the agency a key success factor
Field and agency work in harmony but often in a distant and decentralized way. Exchanges are constant and dynamic but the weekly schedule is dissociated from the daily schedule.

You need a platform which schedules are centralized and open up communication within the company and avoid double mistakes.
A 360° vision of your organization for unfailing flexibility
Anticipation and forecasting are key assets for delivering a project on time. But sometimes we may encounter difficulties organizing internal and external resources.

Keeping an eye on the resources availability allows good internal optimization, while avoiding heavy use of external staff.
Our business solution to help you succeed.
✓ Centralise information and redistribute it effectively between members of your organisation. Avoid double entries and enhance transparency
✓ Quickly move an assignment or an entire team from one site to another using our intuitive planning solution
✓ Copy and paste, add comments… There are so many options! Save time with multiple planning features
✓ Export your data to create consolidated schedules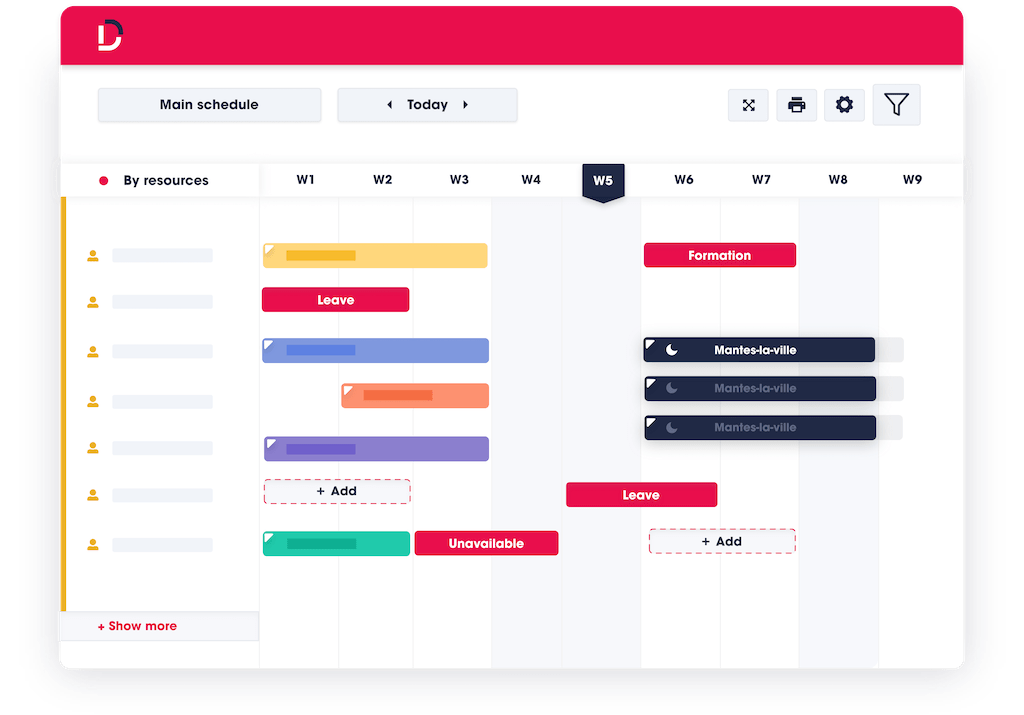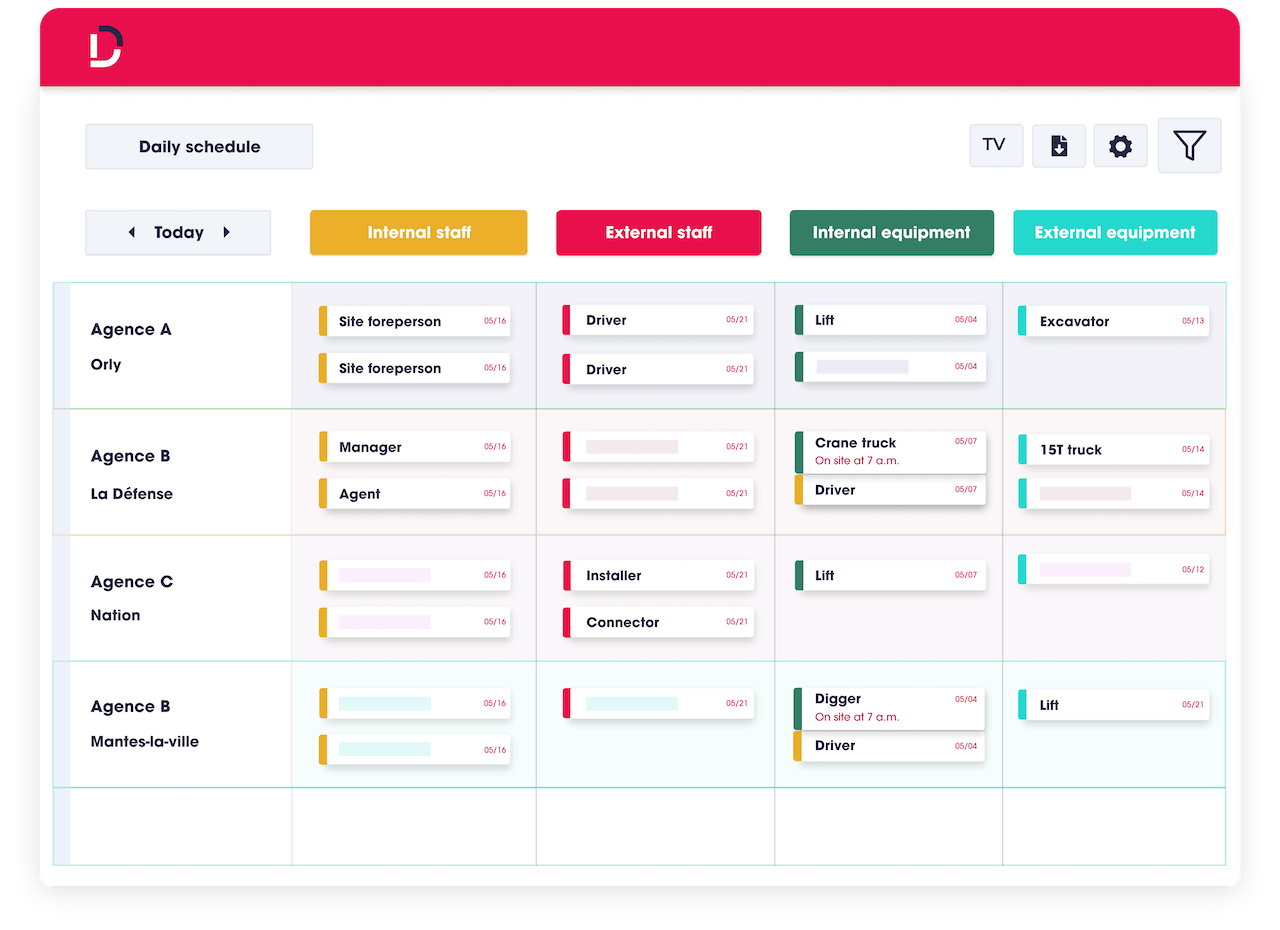 The design, validation, and communication of the daily schedule is often central to agency operations.
✓ Merge your weekly and daily schedules on a single platform
✓ Use a daily schedule that is 100% modular in terms of data display and visual customisation
✓ Keep a close eye on resource availability and unavailability at all times
✓ Activate TV mode at an agency, in the office, or on site, to see every last detail
The rental module
.


(optional)
✓ Digitise order flows and rental management on a single platform
✓ Schedule your equipment fleet and workers all in one place
✓ Consult, order, and receive rental equipment with or without operators
✓ Customise your rental companies, your networks, and your ecosystem, and create a template for your framework agreements
✓ Improve the use of framework agreements, and buy at the right price through real-time consultations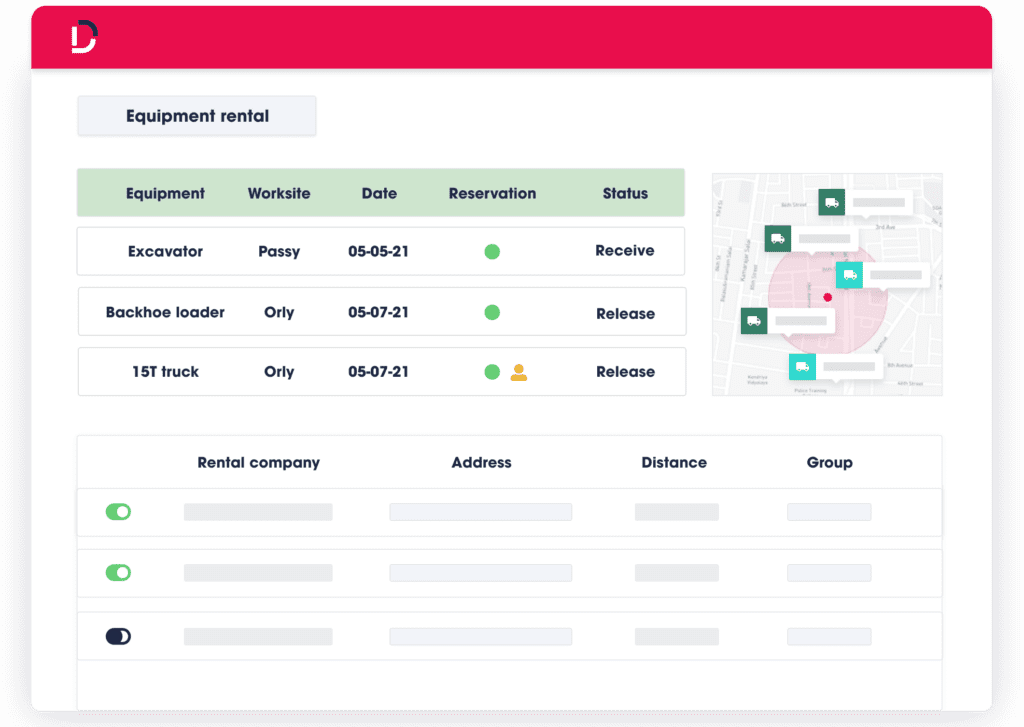 The availability of your resources at your fingertips
.
✓ View your available resources quickly and in real time
✓ Analyse your activity for better management and anticipation of your resource needs
✓ Easily exchange human or material resources between your agencies
✓ Enjoy simple collaboration in a multi-agency context with our rights and scopes, configurable according to your operational approach
✓ Stay in contact with your operations manager
simply with Dispatcher
✓ Identify a requirement in the field and request it in real time
✓ Accurately track your workers' assignments and availability day by day
✓ Acknowledge receipt of equipment or report poor weather conditions from your mobile to avoid additional costs
Customer case.
The Charier company
Project: Overall management of 16 agencies in France

Observation: Quantified losses due to errors in Excel tables (incorrect allocation, incorrect transfers, etc.)

Objectives:
✓ Streamline the planning of tasks and resources
✓ Optimise their human and material resources
Our teams support you with your change management
and throughout deployment of the tool within your organisation.
Start resource planning now!
With Dispatcher, the only difficult part
is taking the plunge!