Let's build tomorrow's planning systems together.
Dispatcher is a simple software package for effective workforce planning in the field or at agencies.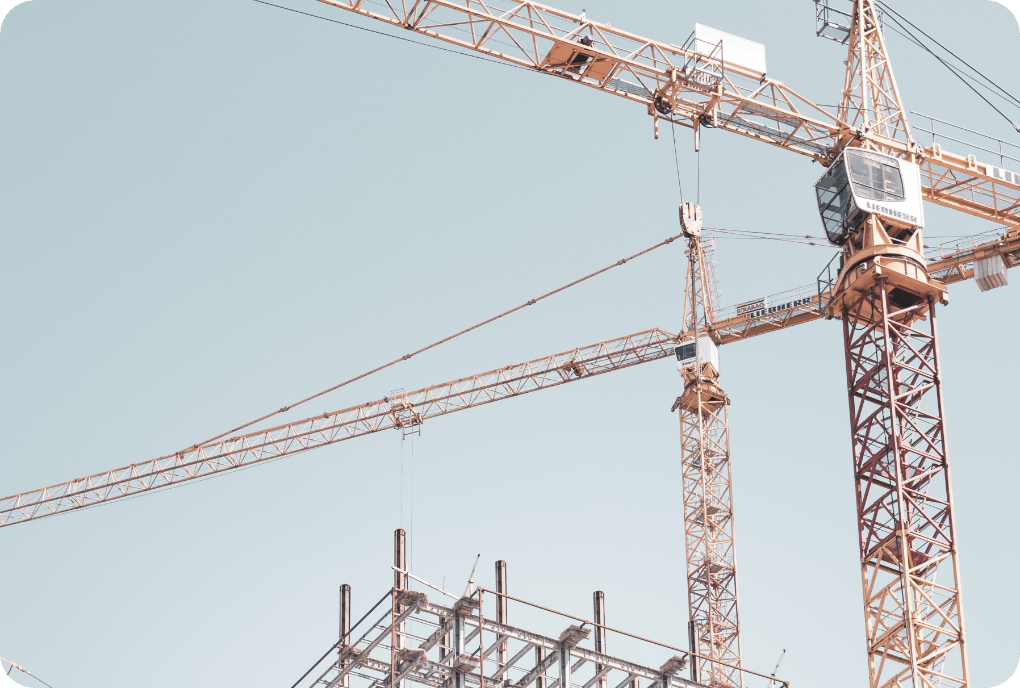 Our mission is to respond effectively to these
three key challenges in the building industry.
Three modules for three challenges.
Enhanced staff management.
✓ Use enhanced worker records
✓ Keep up to date with certifications by managing operator permits and authorisations
✓ Set user rights and access scope
✓ Assign the right person to the right place
✓ Merge leave, training, and provisional site plans on a single platform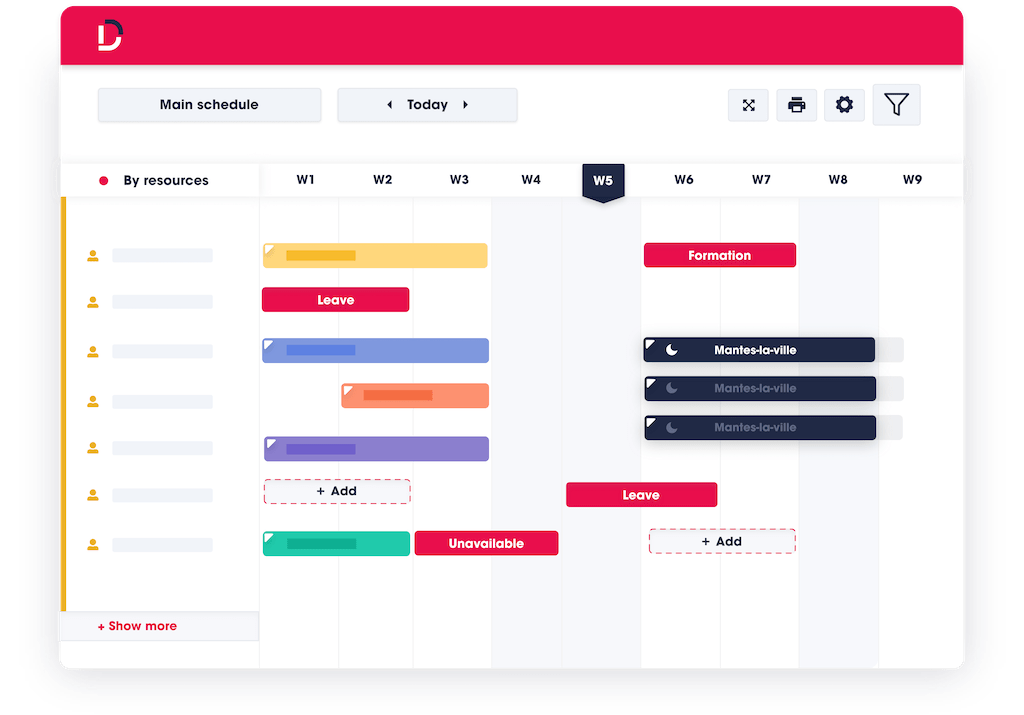 The construction sector's planning solution
.
✓ Break down company silos by merging your operating schedules and absence schedules
✓ Open up communication by accessing an easy-to-deploy, collaborative Cloud platform in real time
✓ Avail of a read-only schedule, manage multiple agencies simultaneously and standardise your planning at all levels
✓ Assign the right person to the right place
✓ With copy and paste, expand, and drag-and-drop functions, our planning solution is designed to save you time
✓ Anticipate the use of external resources
✓ Improve your customer relations with more accurate delivery time forecasts
✓ Manage upskilling over the longer term
✓ Promote exchanges between BUs
✓ Works supervisors: improve your autonomy by taking control of your human resource needs in the medium and long term
✓ Directors of operations: benefit from a longer-term overview and greater anticipation of your workers' needs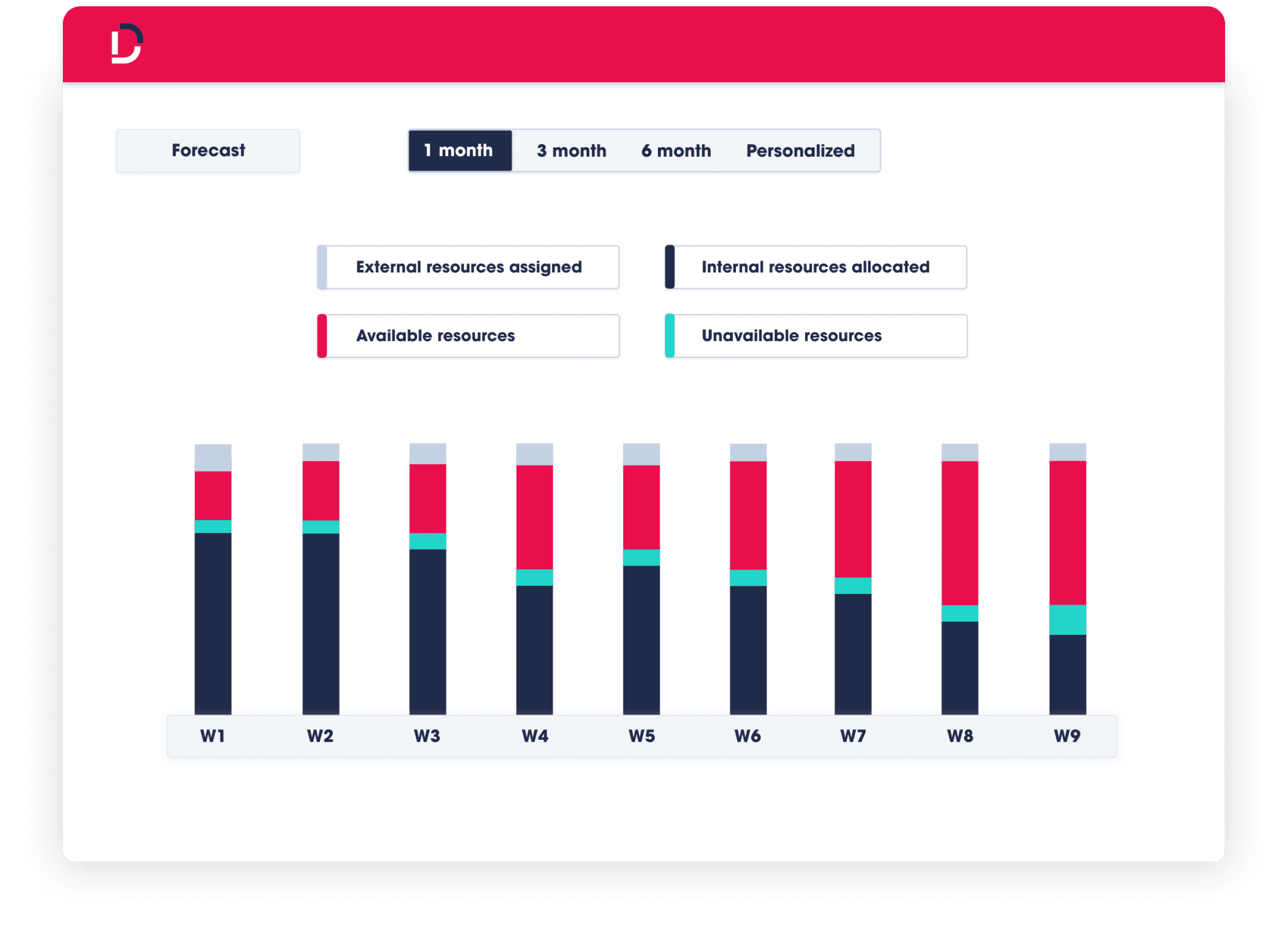 Project: Implementing Dispatcher
within a construction and public works entity of the Ramery group.
Observation: Excel spreadsheets which were awkward and difficult to use and over which
only the director of operations had control.
A tedious and demanding worker allocation process lasting an average of two hours per week.
Objectives:
✓ Optimise resources
✓ Standardise schedules, making them accessible and collaborative
✓ Merge HR management and site allocations
Our teams support you with your change management
and throughout the deployment of the tool within your organisation.
Start resource planning now!
Excel sheets, whiteboards…
Dispatcher helps you turn the page
to new horizons.