Effective planning software for the DVF group
Exclusive feedback from the DVF group on Dispatcher's planning software.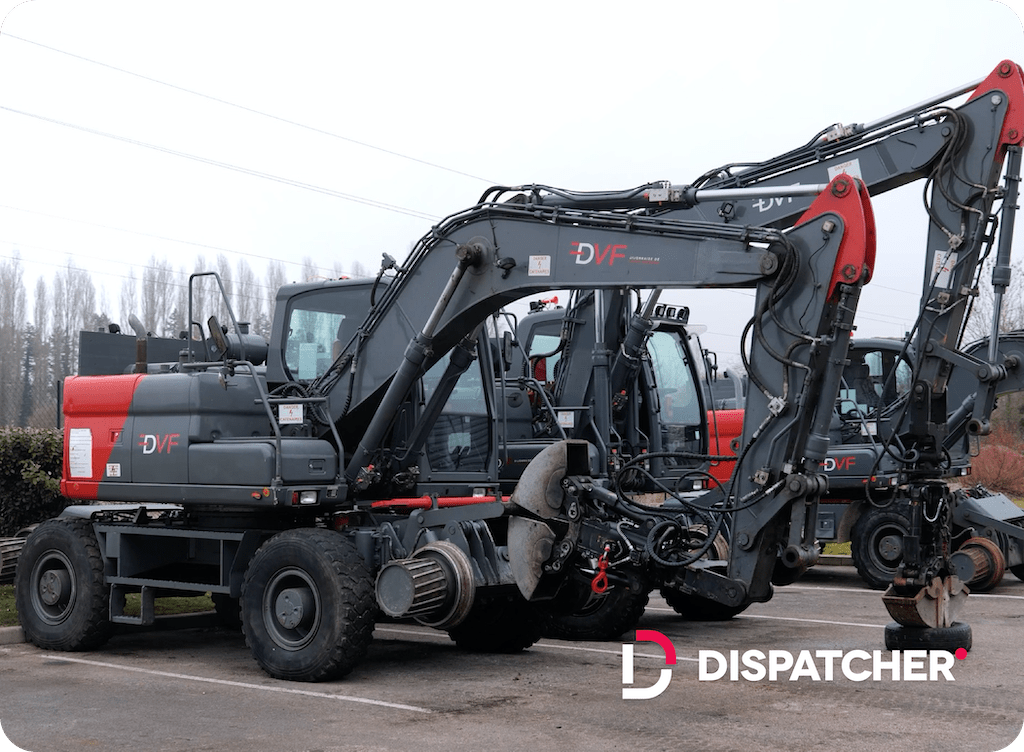 Dispatcher shares exclusive testimony from the DVF group, a loyal Dispatcher customer, specialised in railway works.
Julien Gosse, Development Director, and Maxime Gerum, Works Manager, tell us how Dispatcher has helped secure their schedules and organise their work sites.
"One of the advantages of this tool is that we are able to create our schedule half a day or even a whole day earlier." This gives customers the assurance that their teams and resources will be mobilised earlier.
"Collaboration between DVF and Dispatcher is working well! And I would recommend them to any other company."
Enjoy! 
Julien : "Hello, my name is Julien Gosse and I am Development Director at DVF. I joined the company 3 years ago, after a twenty-year career in a large French construction group.  
DVF is a company specialised in Railway Works. Our business therefore involves railway track maintenance, replacement or new construction. We mainly work for our client SNCF Réseau, which manages the infrastructure of the national rail network in France."
Maxime: "My name is Maxime Gerum and I have been a Works Manager at DVF for just over 2 years.
My job mainly involves managing our railway maintenance business in the Bourgogne-Franche-Comté region. Working alongside the Operations Director, we manage between 10 and 15 work sites each week, with around fifteen teams that rotate week on week." 

What method did you previously use for project planning?

Julien: "Before Dispatcher was introduced, planning was done using office tools such as Excel or paper organisers. Every Thursday, the Operations Director would prepare draft schedules using an A4 sheet for each site, assigning human resources and equipment to each location.
These drafts were then transferred to the Executive Assistant, who was in charge of entering the information into an Excel planning template. This was followed by lots of back and forth between these two people in order to finalise the schedules."

Why did you introduce Dispatcher at DVF?

Maxime: "I believe that implementing Dispatcher planning software at DVF was part of our drive for development and systems reliability. Since joining the company, we have had to increase our workforce.
We are able to take on more projects, meaning that we now have a real need to secure our schedules, with access to lists of available staff, and to follow up both planned and unplanned absences, such as sick leave or holiday leave. 
Today, Dispatcher planning software allows us to select teams, create core teams and then assign them to sites as projects progress. The tool also helps us monitor progress on each team's work site and maintain consistent core teams, making sure that we always have a Site Manager or Team Leader present.

What feedback would you give?

Julien: "We have observed many relatively quick benefits of using this tool for planning our work.
The first was securing our schedules and planning, as a single individual working on the platform avoided a whole lot of back and forth and exchanges of information.
The second advantage of planning software was being able to create the schedule half a day or even a day earlier. This is great news for our staff and teams, but also for our clients, who are assured that we can mobilise our resources earlier.
One of the very positive points of using Dispatcher is that as the company grows, various professionals may now need to work on planning due to the creation of a branch in Lyon and the development of our Catenary Works business. Each Operations Manager is thus able to conduct their own project management resource planning, which is then incorporated into the company's overall planning, before being distributed to all our staff.
Maxime: "Dispatcher is a functional planning tool for us today and we have adapted to it well. We have seen software development within Dispatcher, with new tools that have been introduced; in particular, for project team management, and there have been vast improvements in user friendliness. The tool is very easy to use, intuitive and we have no difficulties in workforce planning." 

Would you recommend Dispatcher?

Julien: "The solution was deployed fairly quickly. We were well supported by the Dispatcher teams, and internally through Maxime Gerum, which meant that we could implement this tool efficiently and reap the benefits quickly.   
We are very satisfied with the support provided by the Dispatcher teams. Although we don't often need their help as the tool is very efficient, they regularly check in to make sure that everything is going well and ask if we require any assistance. This is a big plus for us. I would not hesitate to recommend this tool to other businesses, as we are really satisfied with it."
 
Maxime: "Yes, I definitely think that Dispatcher is a good solution for growing SMEs, i.e. companies of our size. The tool secures resource planning and is very easy to use, so yes I would recommend it.
The teams are highly responsive when it comes to implementing improvements and updates or if we are having trouble accessing or using the tool.

So, collaboration between DVF and Dispatcher is working well! And I would recommend them to any other company."
Start resource planning now!
Plan ahead
and you'll never look back.